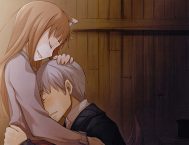 After few months of no update, here are the major fixes on volume 9 and 10. Lots of fixes and optimizations. It's amazing how we kept on finding things to improve once we get an objective view of something. Sorry for the long wait though. Been busy in the last few months. For Kindle users, I also make this awesome book available in MOBI format. Actually, you can simply do the conversion yourself using Calibre app, but I thought it might be easier for you if I make it available directly for download.
Click here to download volume 9
Click here to download volume 10
Finally, since MaxFile.ro no longer works for me, I decided to use SendSpace instead.