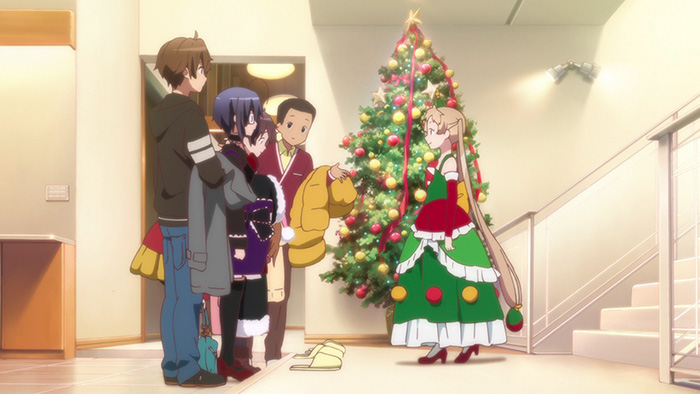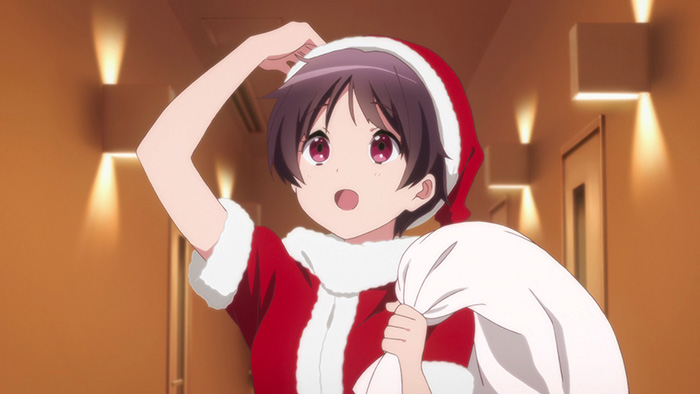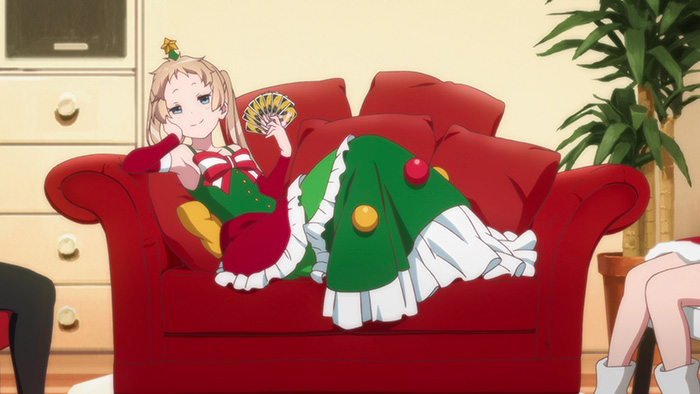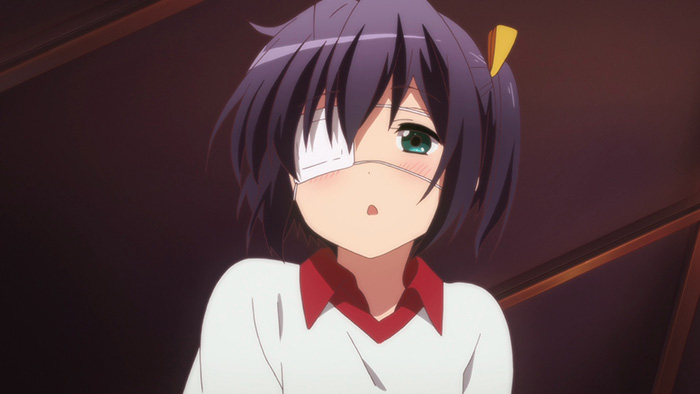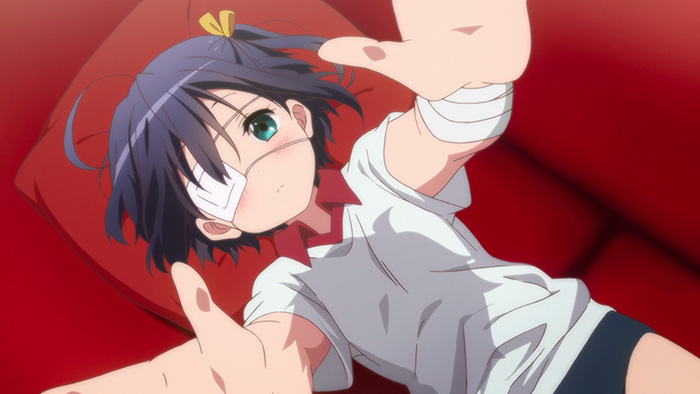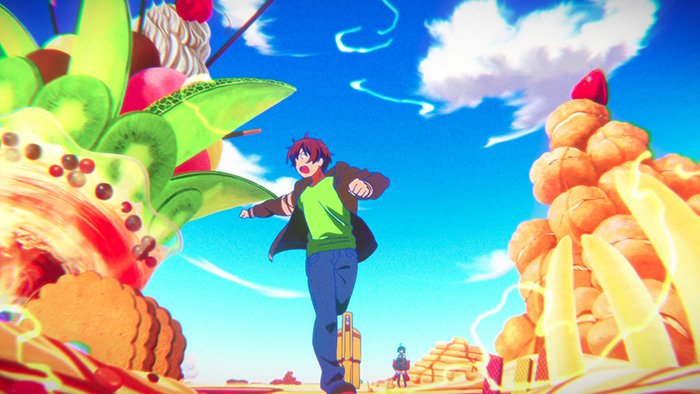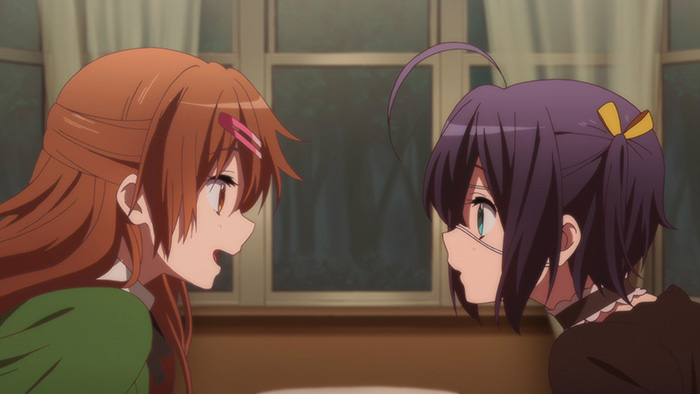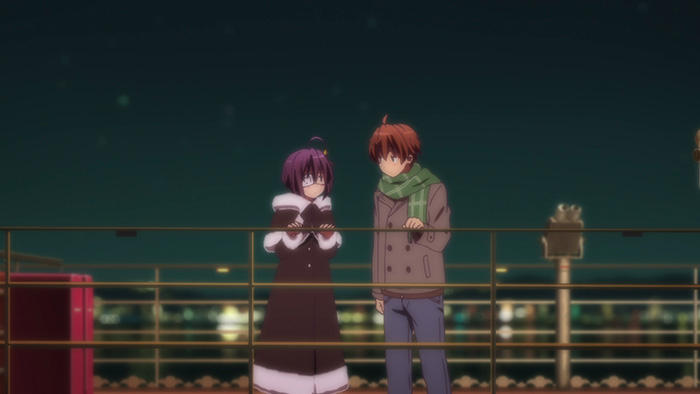 Makoto is still trying to win Kumin's heart. Rikka is consulting to Nibutani about the lack of progress in her relationship with Yuuta. Our group plans to have a Christmas party. Since they can't have it in the club room, they choose in Dekomori's house.
We knew Dekomori is a rich girl. But this is the first time we actually get to see her grand house. Naturally there will be something happen at the party. This time, a chocolate cake with rum seems to be the culprit. Rikka is drunk from eating the cake. Yuuta takes her home, but choose to take her to a tour boat party.
For fan-service, there's a scene of Yuuta and Rikka almost kissing. Almost. Turns out the ones having their first kiss are… Dekomori and Nibutani !