If you love anime, chances are you want to be able to speak Japanese. I don't usually post something like this, but recently I discovered something interesting. A man named Bernhard Hamaker created a card game to help us (English speakers) to learn Japanese while playing a game.
Using these cards, we will be able to learn Japanese words and how to put them into grammatically correct sentences. These cards are color-coded to help us in practicing.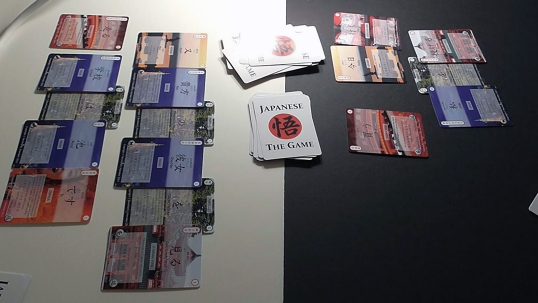 How to get these cards? They're not on sale yet. The maker put this in Kickstarter, a funding website to help creators to turn good ideas into real products.
If you are interested to find out more about this card game, feel free to visit his Kickstarter page. The Kickstarter project will end on 6 Feb 2014.