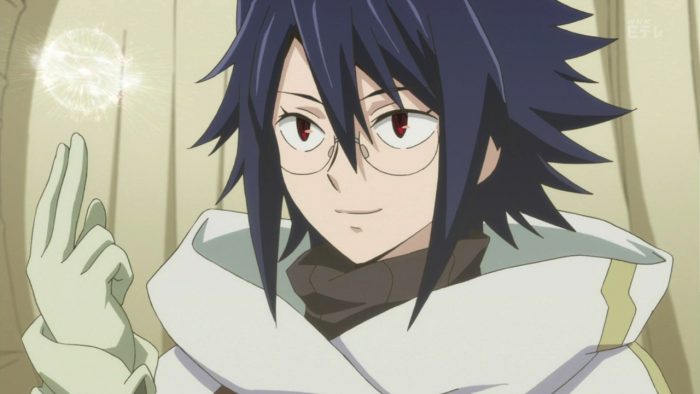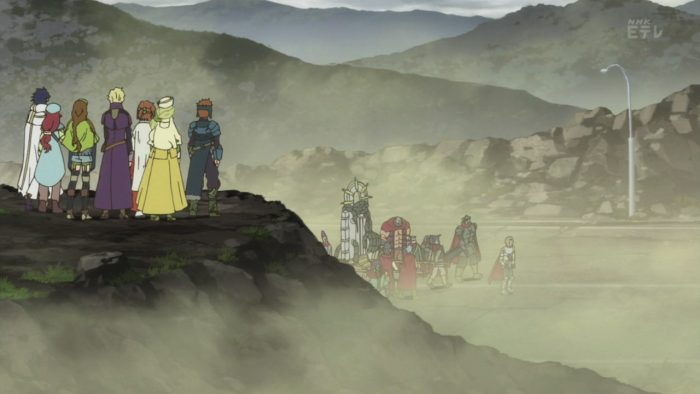 The mysterious player that looks like the female version of Shiroe is called Roe 2. She's an enchanter and her subclass is vampire. This explains why she suddenly collapsed in the last episode. Somehow Roe 2 accompanies our junior heroes in their travel, thanks to her fetish to be called "onee-san" (older sister).
Next we have Round Table discussion reveals our next major issue. Not all adventurers can adapt to the way "Elder Tale" works. While some are happily trying to live in their new "world", some others do not fit in. They can either get left out, or some of them with enough power might get involved in something extreme.
Those Odyssey Knights and their creepy invention do not look right. I think they might play significant part in this arc. At least the secret behind that device might tell us a little bit more about the real reason why our adventurers are trapped in the "real" Elder Tale and how everyone might return home.
Still another build up episode, but starting to get interesting.