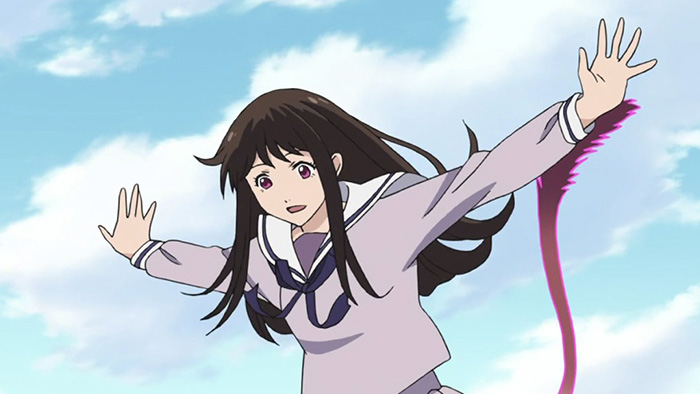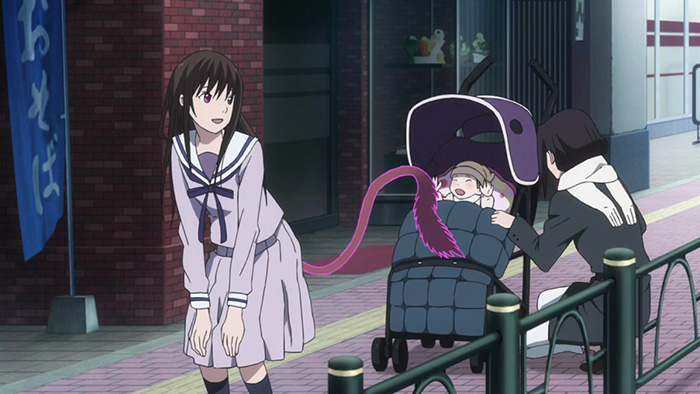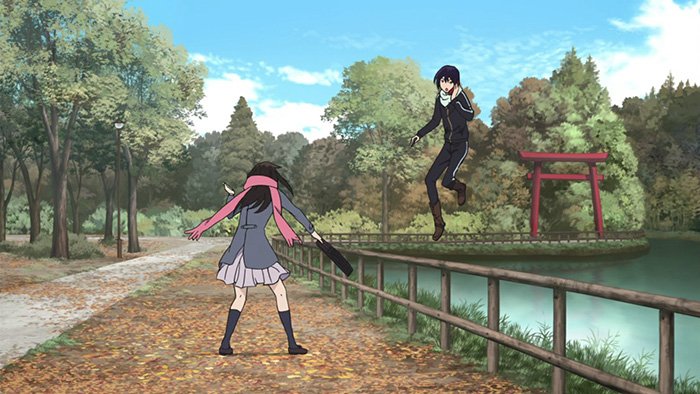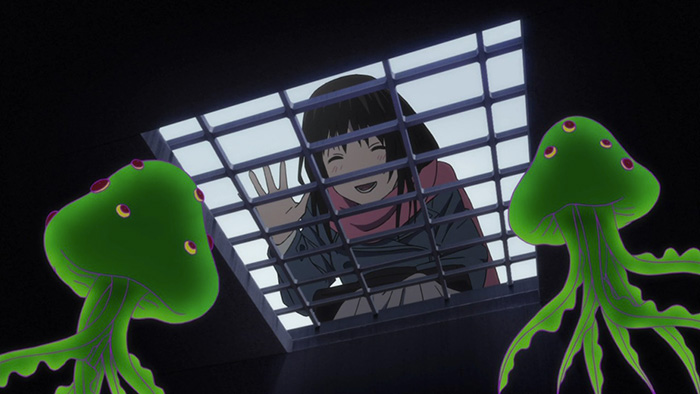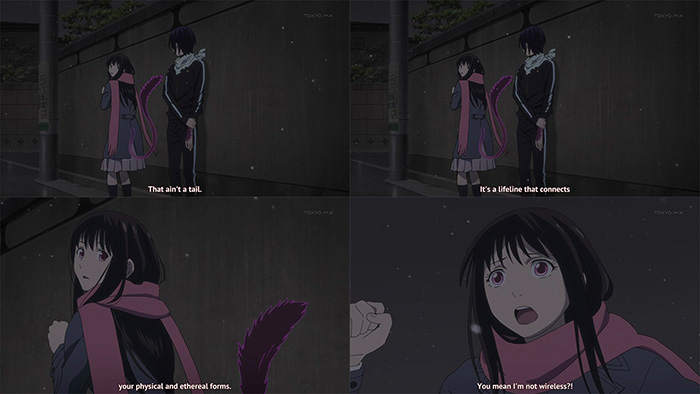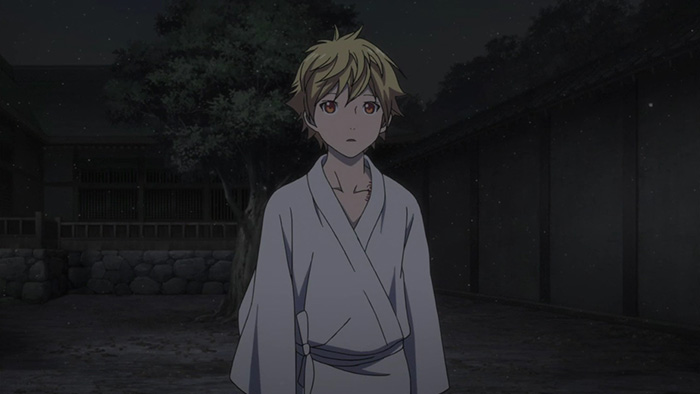 Hiyori starts to "enjoy" her new life as half-human. She learns that she can touch things even in her spirit form. So much that she sometimes prefer to move in her spirit form. Her body becomes an optional feature for her.
Yato mentions that he's currently not in the "top condition" because he doesn't have his shinki (divine weapon). Thinking that Yato will be able to turn her back to normal human if he has shinki, Hyori goes to "find" a shinki for him. What she gets is a dangerous crab-shaped monster trying to eat both of them. During the fight, Hiyori uses her tail as bait. Yato quickly saves Hiyori to the point of getting himself injured. Then Hiyori learns that her tail is actually a connector to her body. If the tail gets cut, she will die.
Luckily, Yato finds an uncorrupted spirit that can be converted into a shinki. With the new shinki, he easily can kill the monster. The new shinki is called Yukine. His human form is a young boy, and he doesn't seem to show much respect to his new "master".