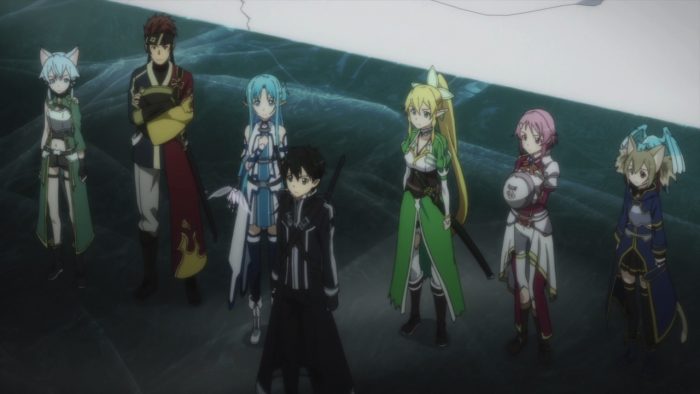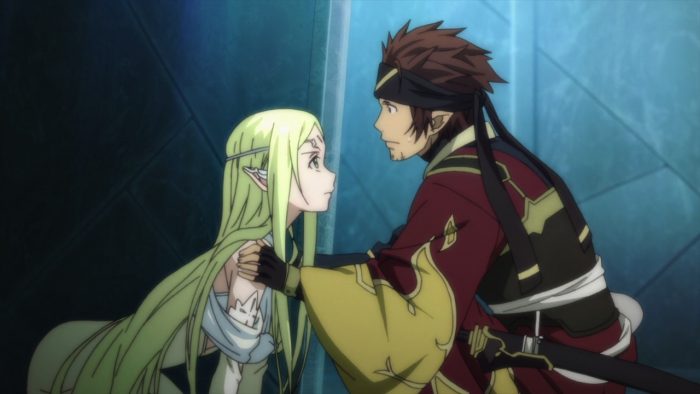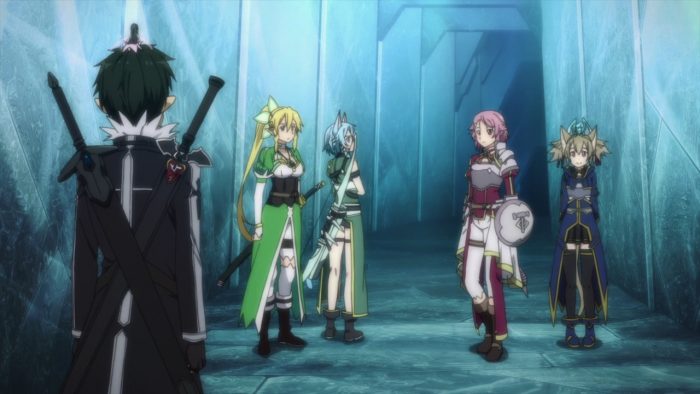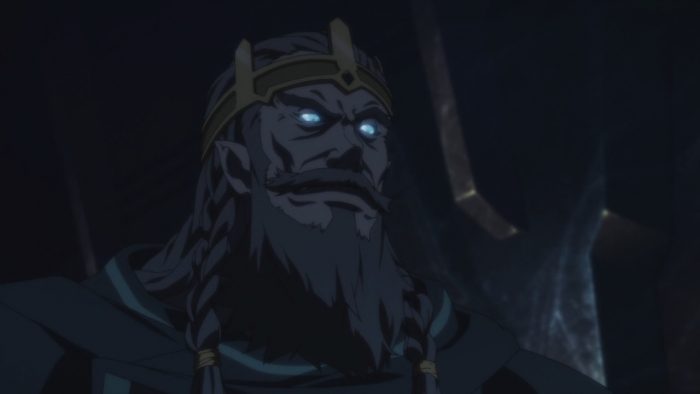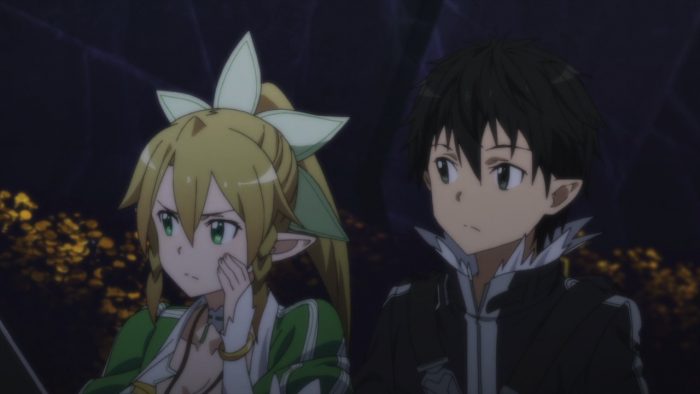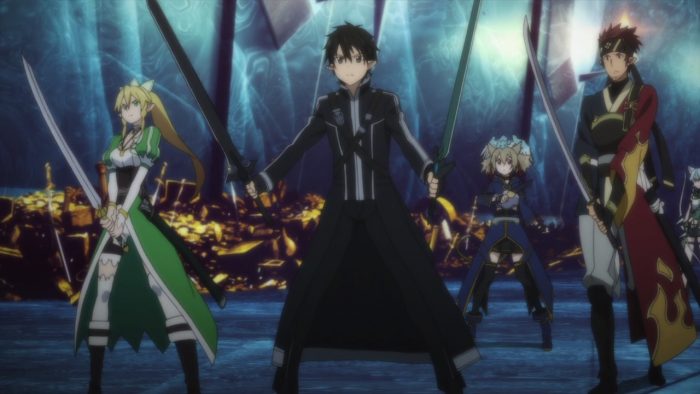 Finally, finally, finally ! This anime is supposed to be about MMORPG, and we haven't seen some real dungeon battles from the beginning of season 2. We finally get to see some good action in this episode. Fighting boss. All the combined skills and teamwork. I feel refreshed now !
That battle against the twin (mini?) bosses is nice to watch. Especially that Kirito does not steal the show and we get to see everyone's battle abilities. It's nice that they play the same background music as the epic battle in season 1's episode 9. And it's rather cliche to have Klein asking the same question after the battle is probably another way to remind us to season 1.
Since I just reviewed Log Horizon 2 few days ago, especially some episodes about raid battles, I can't help but comparing them. Clearing a dungeon is usually not easy, let alone fighting bosses. But it seems that Kirito and his team have their victories way too easy. I mean, c'mon, this is a dungeon with a legendary weapon. The monsters should be at least around their levels. Log Horizon's Shiroe and the best raid guild in the server plan everything carefully, and still got wiped out many times. Kirito and *only* 6 other players defeat all bosses in their first try? There's gotta be a limit on creating imbalanced character.
That female NPC near end of the episode doesn't seem right to me. She must hide something. Maybe it has something to do with the quest. We shall find out in next episode.