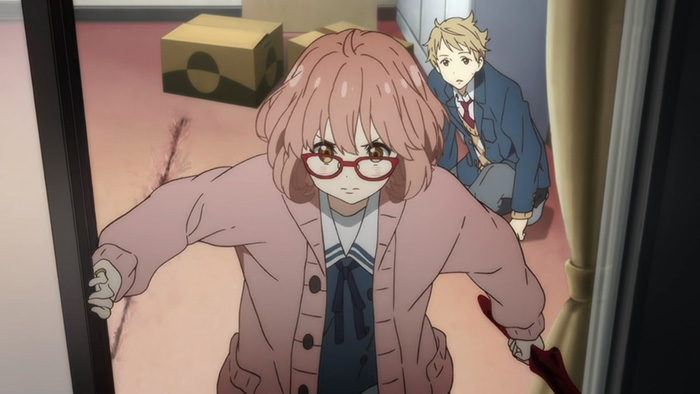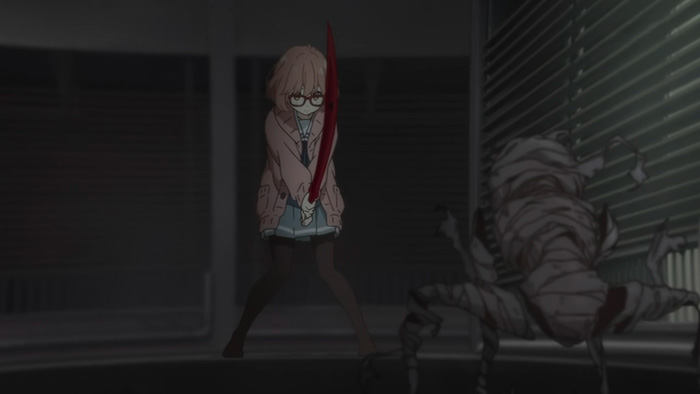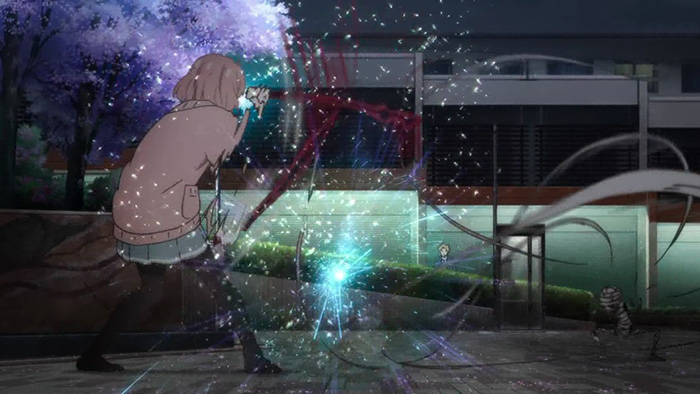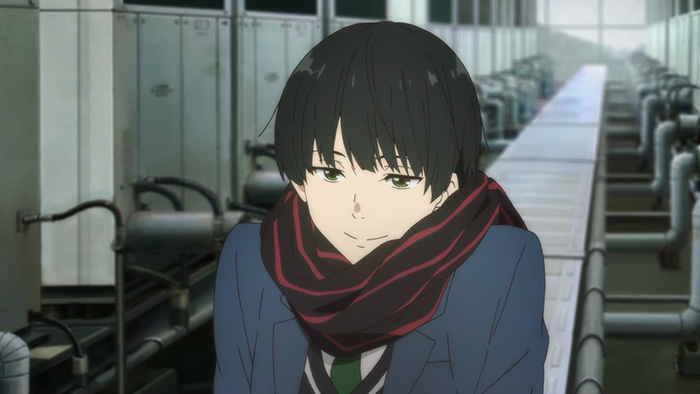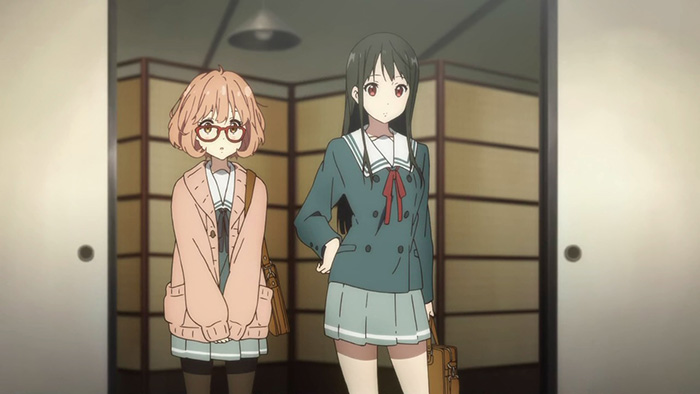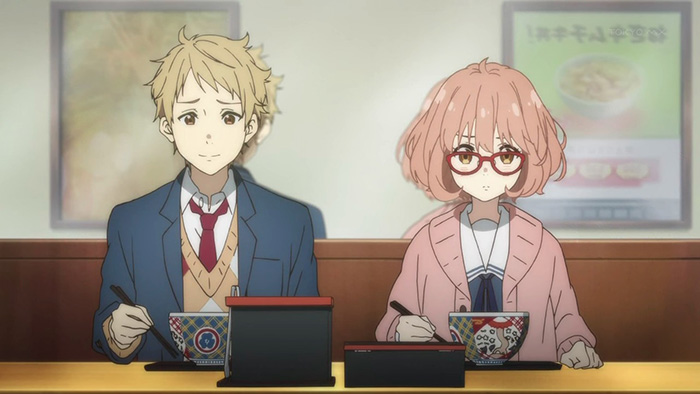 This episode starts by some cool battle scenes between Mirai and an aggressive dreamshade taking the shape of a mummy head. So despite her fear to kill dreamshades, Mirai does have serious ability to fight. The fear probably has something to do with a trauma in her past.
Another fact we learn: youmu (dreamshade) turns into a stone with shiny parts when killed. And spirit hunters can get the stone appraised and earn some money by turning it in. This brings Akihito to introduce Mirai to Shindou sisters. The older Shindou Ayaka is a youmu appraiser. The younger Shindou Ai takes care of their shop when Ayaka is not around. They are both humanoid youmu. So there are classes of youmu and not all of them are aggressive. In Ai's explanation, the difference between humanoid youmu and other kinds of youmu is like how humans are actually mammal, but different from cows. Interesting.
Mirai also meet Nase Mitsuki, Akihito's childhood friend and club president. And as usual Mitsuki will tease Akihito for any possible reason and they will end up arguing. This episode also introduces us to Nase Hiroomi, Mitsuki's brother. Kinda mysterious guy with an ability to set up large barrier. I guess he will get more involved n the story later.
That visual letter from Aihito's mom is hilarious. So his father is a youmu, his mother is a human, but with serious dedication to cosplay as cat, lol.