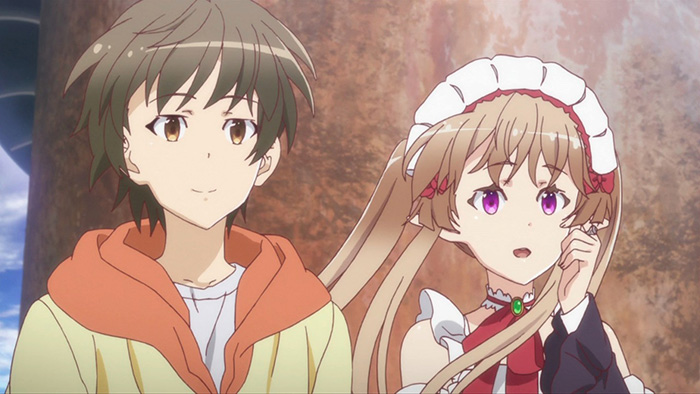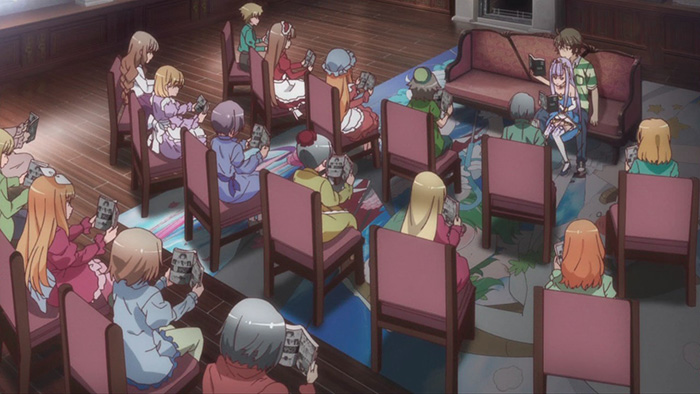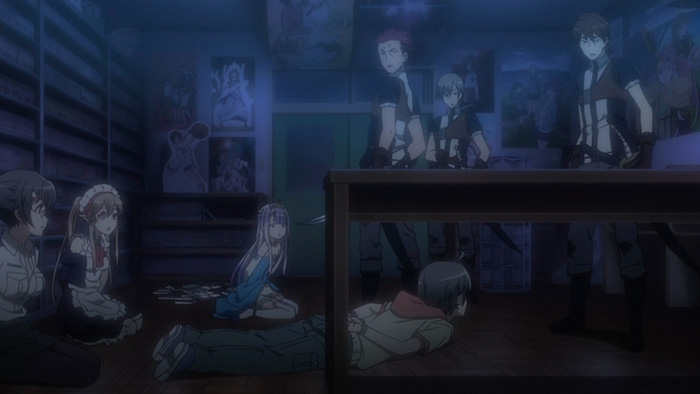 Petralka and Miusel are learning Japanese language. With Petralka's help, Shinichi is building a school to teach every kids from all different races and social status to equally have the opportunity to learn Japanese language and culture. In a way, this makes sense. With all the culture differences, Shinichi's mission to introduce otaku culture will not reach any further if none of those people even know about the language and culture.
While Petralka is making very few progress on her learning, Miusel manages to advances further. She can communicate a fair bit in Japanese language without the ring now.
On the school's opening day, we have some bad guy appears, taking Shinichi, Petralka, Miusel and Minori as hostages. Their rings are taken. Thanks to Miusel's translation, Shinichi understands the situation. A rebel group is trying to stop Shinichi's idea to introduce race equality because they want humans to remain as superior race.
For the first time, we get to see Petralka's excellent display as a country's ruler, successfully saved Shinichi from being killed by some smart arguments. Thanks to Shinichi's alarm in his mobile phone (something Eldant people never heard of), Minori's excellent combat skill and Miusel's magic, they manage to take down most of the rebels.
One rebel remains and he's unleashing a very powerful fire magic… only to be stopped by… fire extinguisher. Big lol for that.
The last attempt from the rebel is throwing a knife to kill Petralka, and Miusel protects Petralka with her body. I guess this will serve as major turning point of how Petralka will see Miusel. If Miusel will somehow survive next week, the Supreme Ruler will finally see her as someone who saved her life.