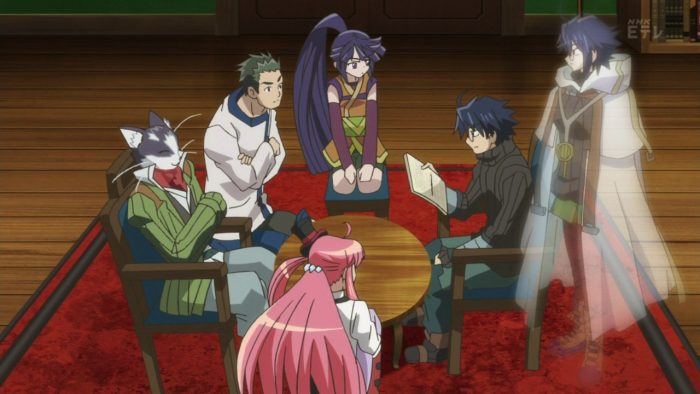 So far, we only know the existence of Adventurers (previously players of Elder Tale game) and People of the Land (native people of the world, previously NPCs in the game). Now we are introduced to another group: aliens. These aliens are called Navigators. Some of them are observers, some others are harvesters. So what is being harvested? Something called empathion. It seems that when an Adventurer dies, they will emit this empathion thing. From how it is explained, I guess empathion is somewhat similar to human memory?
Roe2 is a Navigator using Shiroe's alternative character back in when Elder Tale was a game (it is normal for a player to have more than 1 character in a game). It is still not clear why does she use Shiroe's character and not anyone else's. It's also unclear why she loves to be called "onee-chan". At least for now.
The pieces are there, now let's see how this anime will deliver its season finale real soon.