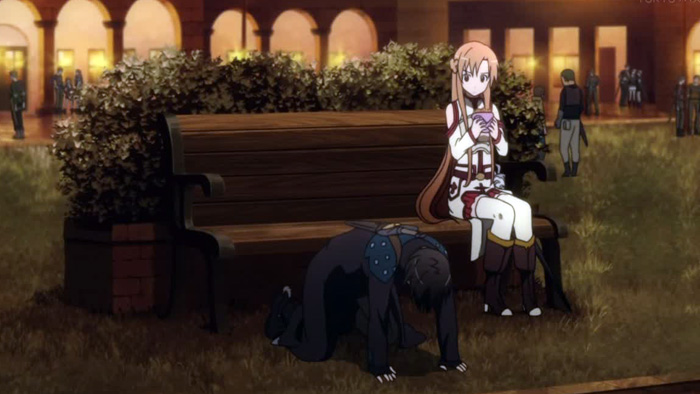 Kirito, our hero, feeling desperate after losing a sandwich.
A nice detective episode. I'm surprised that the death inside city incident is turned out to be a planned "illusion".
What kind of man kills his wife for shining brightly? I mean, I do believe that marriage is a lifetime partnership concept, not domination or possessing the other party concept. Plus, how come there's a ghost in digital world?
If anything, this episode brings Kirito and Asuna closer together. And that's a good thing !