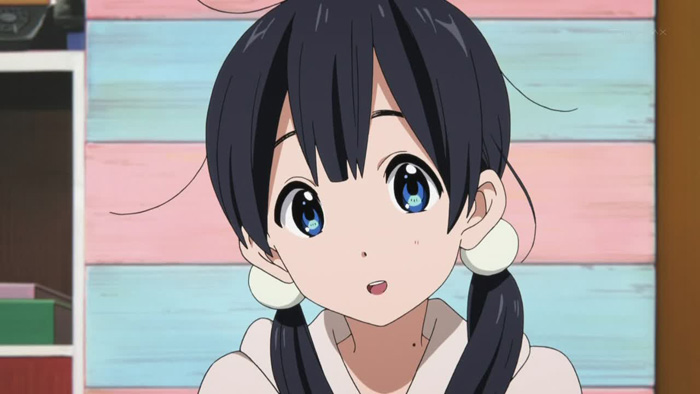 Meet the main character… a bird !
So, after showing us cute girls in school band, a detective and a curious girl, then a girl with childhood fantasy, this time Kyoto Animation presents us a new type of main character: Dera the bird !
I like how this anime starts. The first episode give me everything I love about KyoAni works, plus few things new. Tamako, our heroine, is not just a clumsy girl. She helps her parents making mochi, she's nice to her neighbor, she has good friends at school. The character sets also includes more than just school environment. We have some adults here (parents, shopkeepers in a district, neighbor), showing us the world of anime from different perspective than the usual school environment. All good ingredients for making a rich story. Can't wait to see how this one turns out.