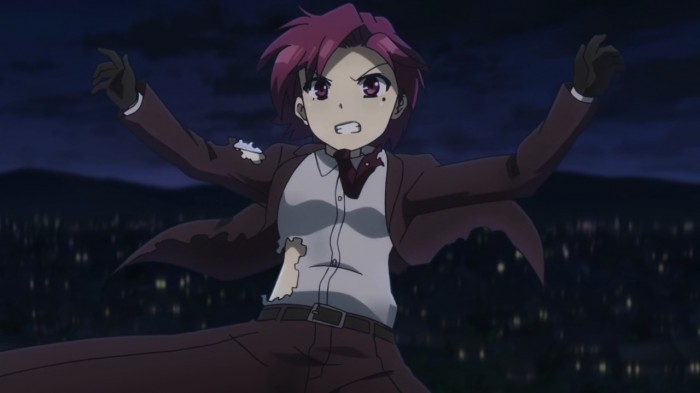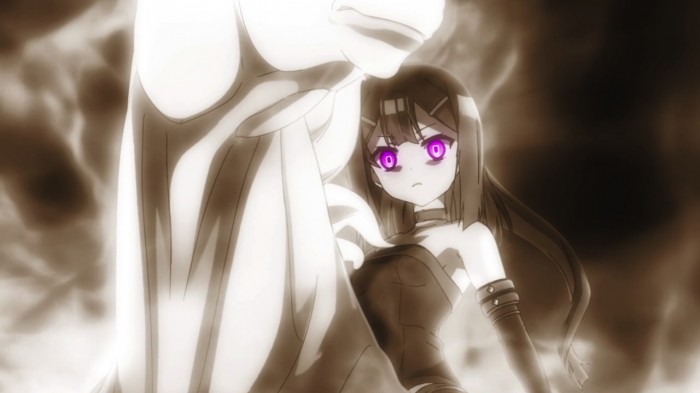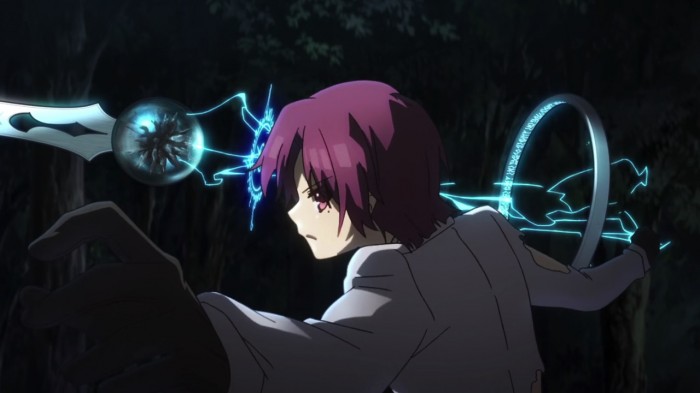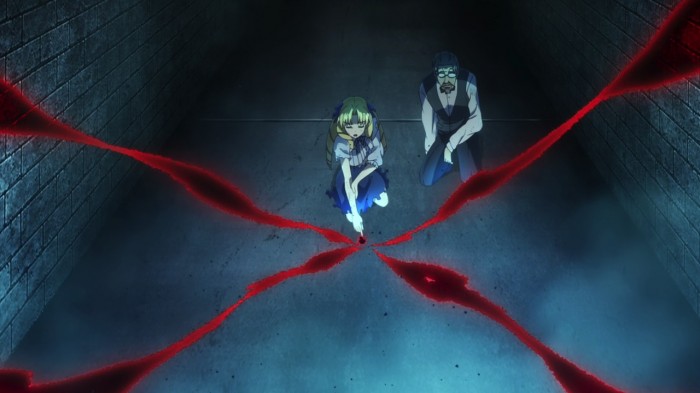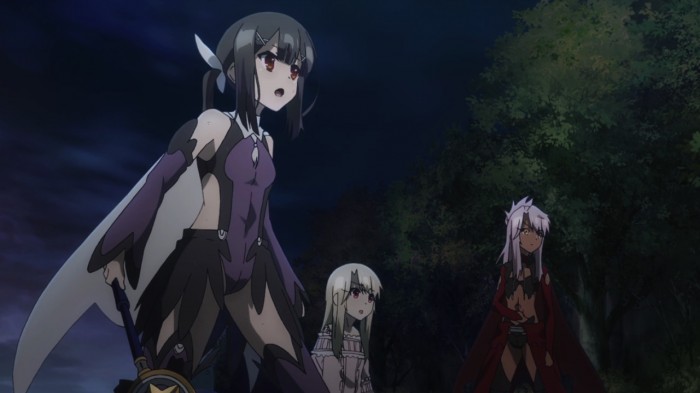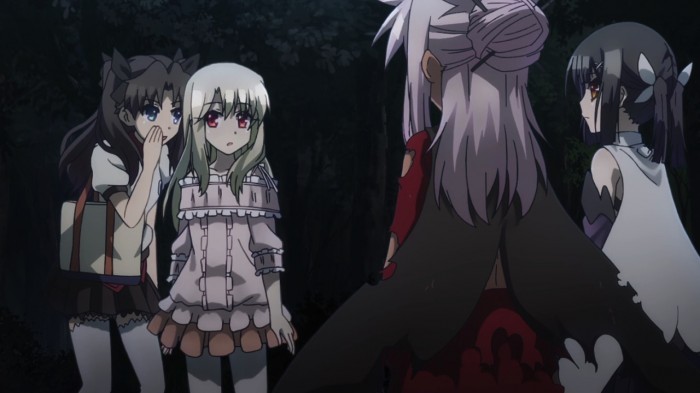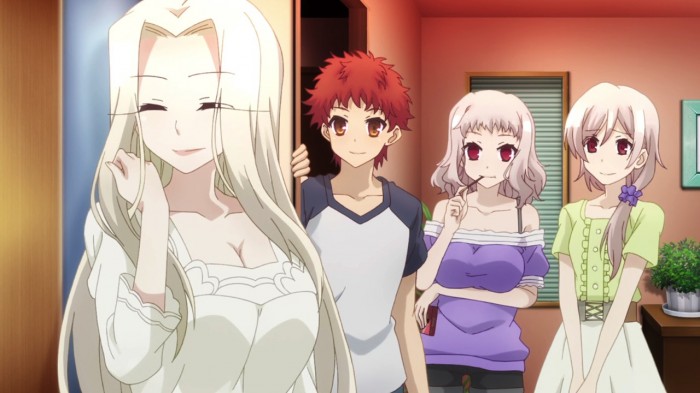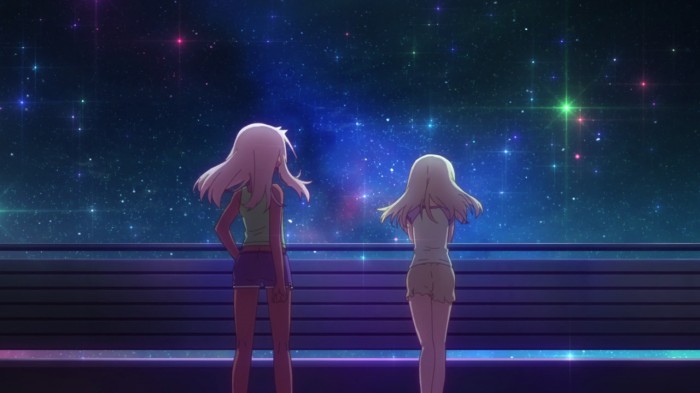 I was wrong. Miyu's version of Rider turns out to be reasonably cool and I quite enjoy the battle scene. Bazett's ultimate weapon (Fragarach) is a weapon that will kill anyone using noble phantasm by going back few seconds before the noble phantasm is activated and kill the caster. Miyu is about to use Rider's noble phantasm, yet somehow she manages to survive. Or did she cancel the noble phantasm at the last second? I wasn't so sure.
Chloe returns to the battle. With her help, Illya manages to activate a curse put by Rin in Bazett's back. Rin shows herself in front of Bazett and explains that the curse is the same as the one placed in Chloe. Any pain that Illya receives will also go to Bazett. Including death? Apparently not. Only the pain will transfer, but she needs to convince Bazett that the curse can actually transfer death.
Luckily, Bazett believes Rin's bluff. So when Rin reveals about the eight's card, Bazett decides to end the fight and leaves to receive further instruction from her boss. Hence, our big battle is postponed until next season. We have Illya and Chloe safe and sound. Half of their cards are back. And the next adventure to collect the extra card awaits… all for the next season.