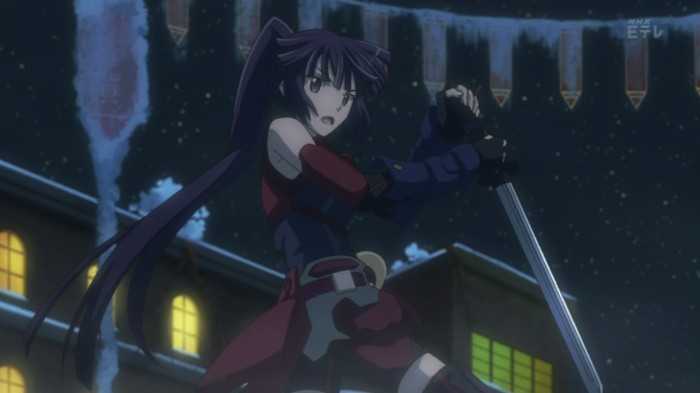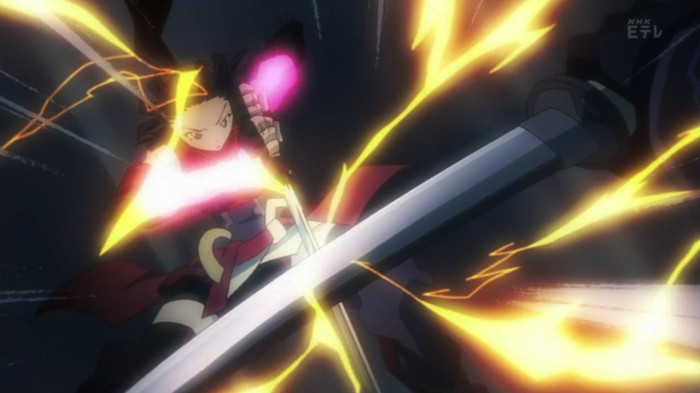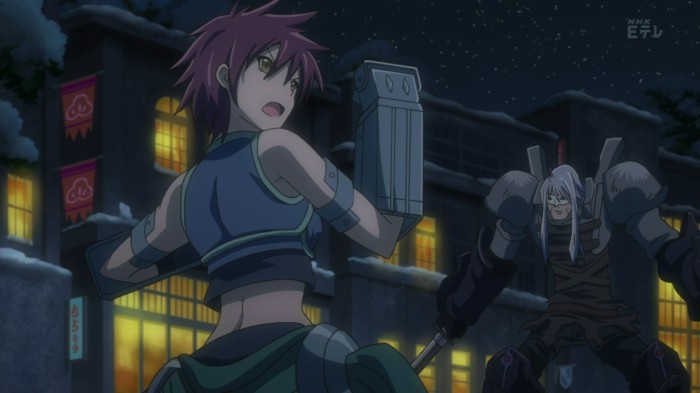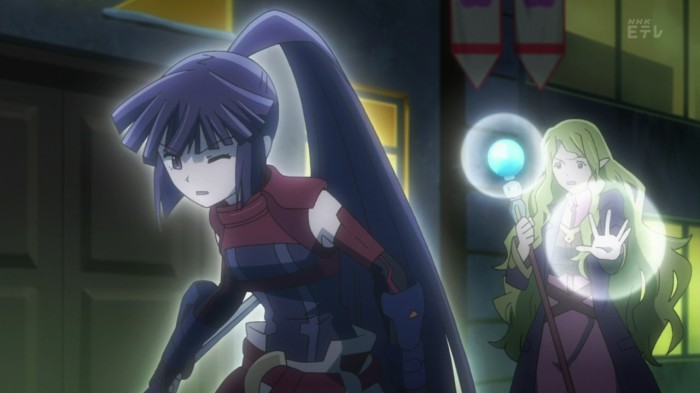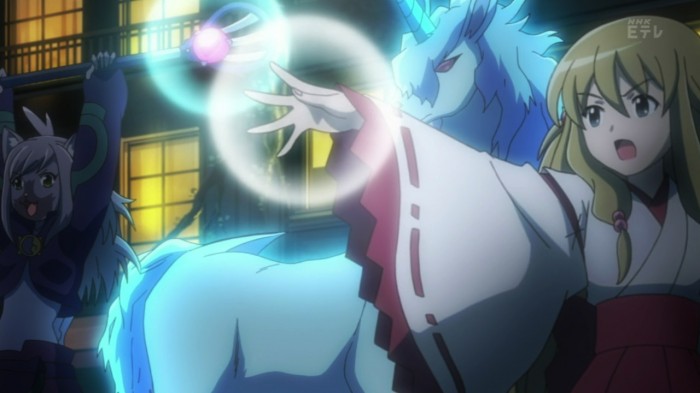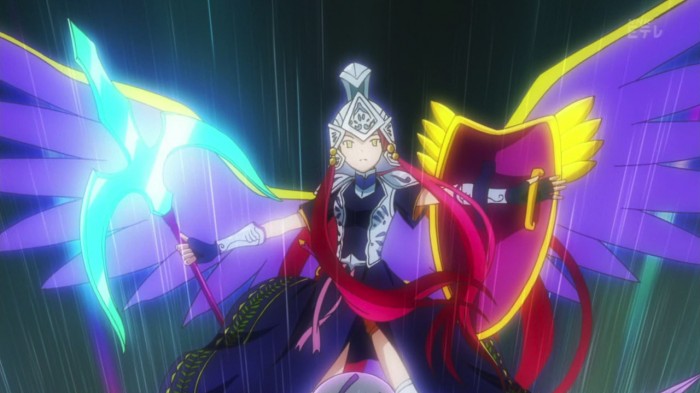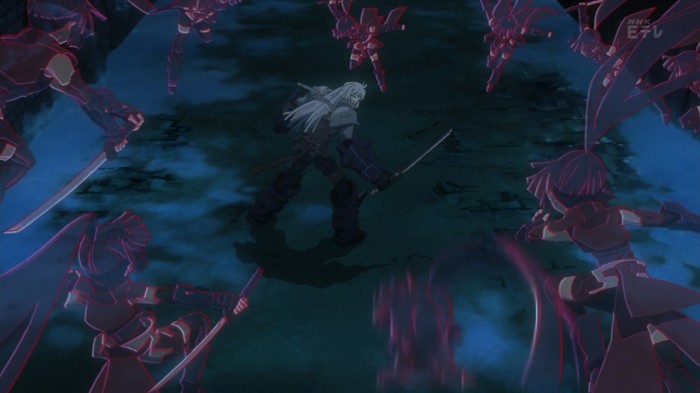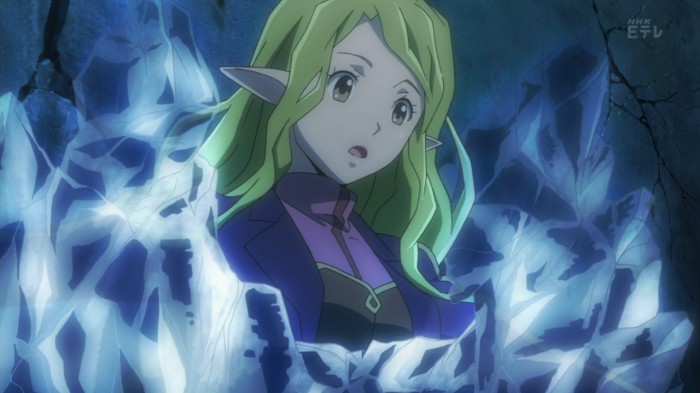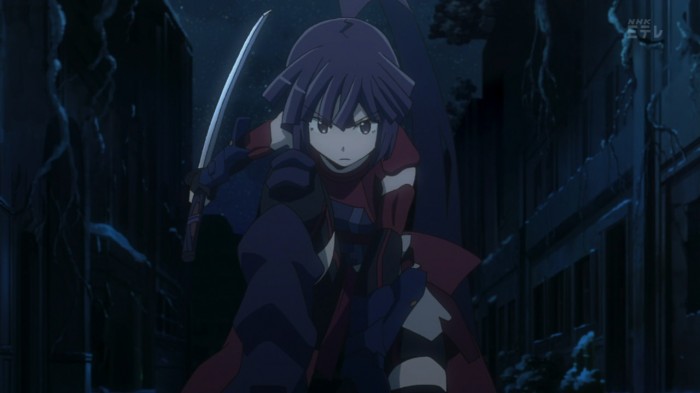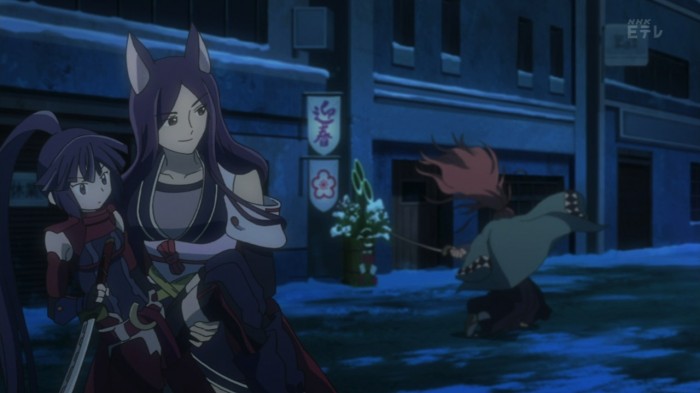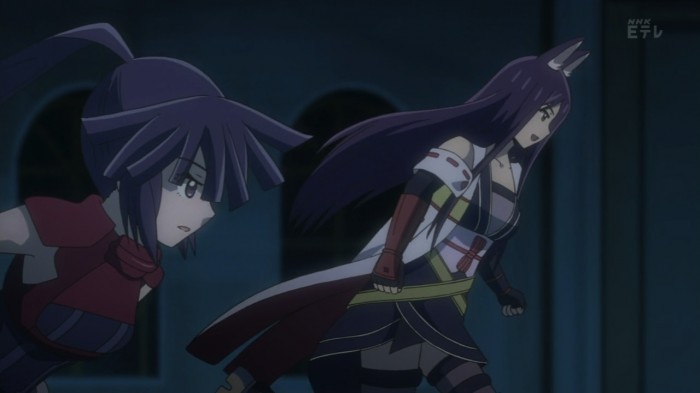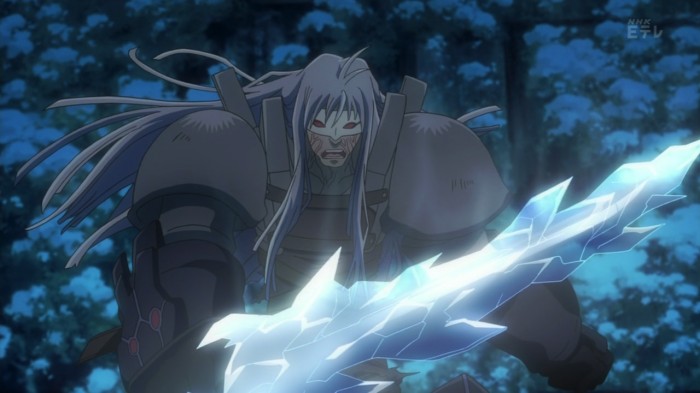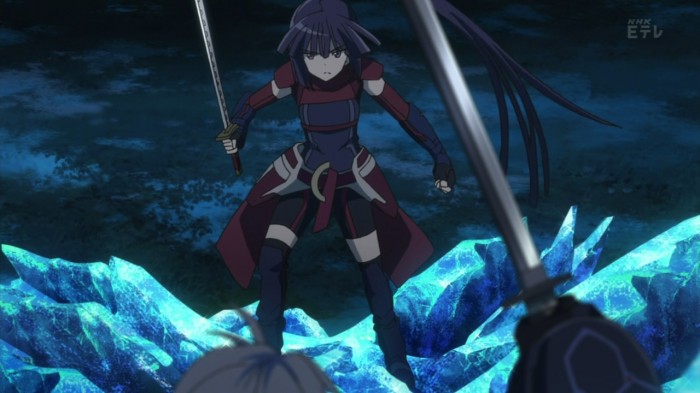 I generally don't like this arc, but at least they have a proper end to it. This week's in-city raid is fun to watch, involves a lot of players with flashy spells and truly highlight Akatsuki's character development. Not only she finally experiences her very first raid, she also learns her special "teaching" and receives a custom katana (personally forged for her height) as new weapon.
Rieze coordinates a very good teamwork here, with many teams-of-2 take turn to deal with the raid boss. And here we have a raid, in the city, with no casualties. Ah, and all the raid members are girls, apparently.
If anything, this arc is probably written for telling the character development of some (previously minor) characters. In season 1, the story mainly focus on the members of Log Horizon guild, plus other guild leaders in Round Table. This arc, we get to know more people from more guilds. It is generally good for future story development, I guess.
Akatsuki smiles more now, and we get to see her as a person, not as Shiroe's underling. She still has problem in doing casual talk and can be awkward sometimes, but if anyone notices, we got a LOT of blushes scenes from Akatsuki in the last 2 episodes. As a bonus, she's now a good friend of our most awesome lazy princess. What more can I expect from my favorite female character of this anime?
Having said that, I have few annoying questions in my head. First, I though most of decent weapons in games are character-bound (can't be transferred to another player once it's owned by someone). How come such a powerful weapon can be sold in store with normal-coin price? Second, how can a player reaches level 92 and not having a single experience doing raid? Certainly doesn't sound normal to me.