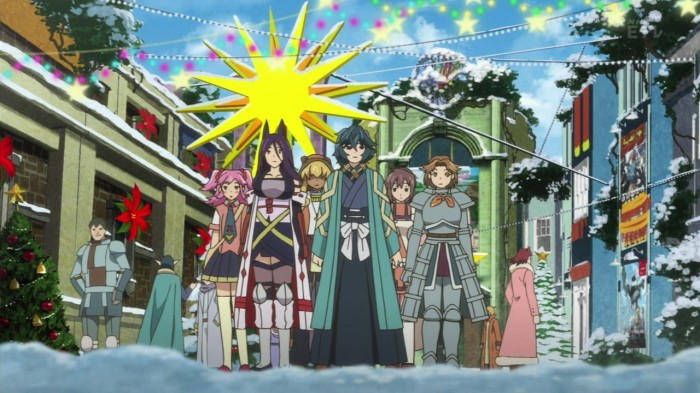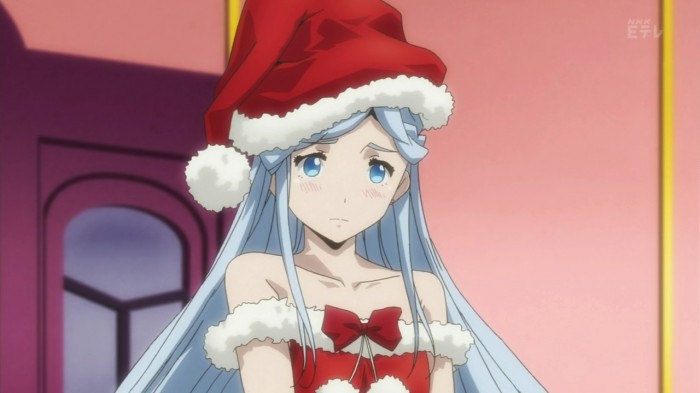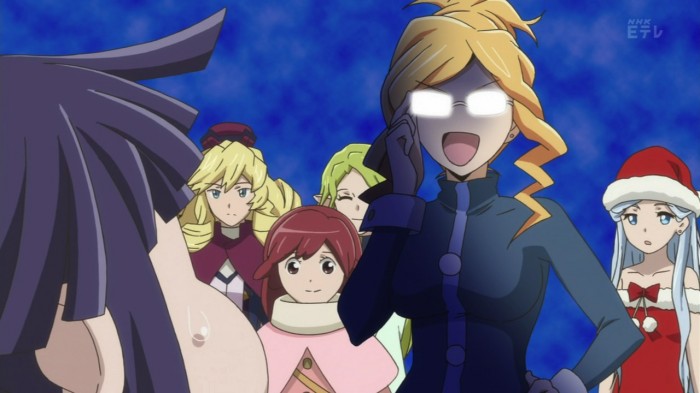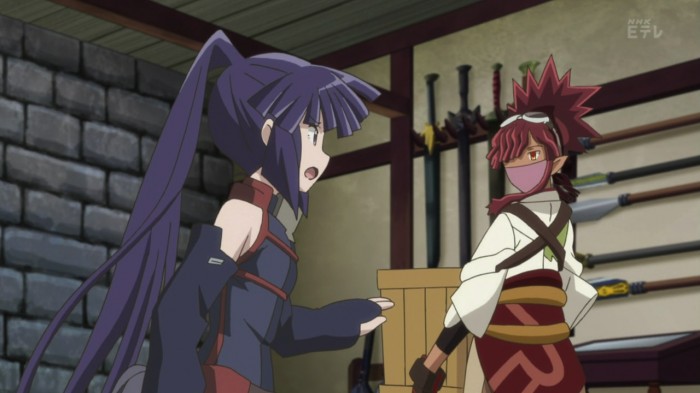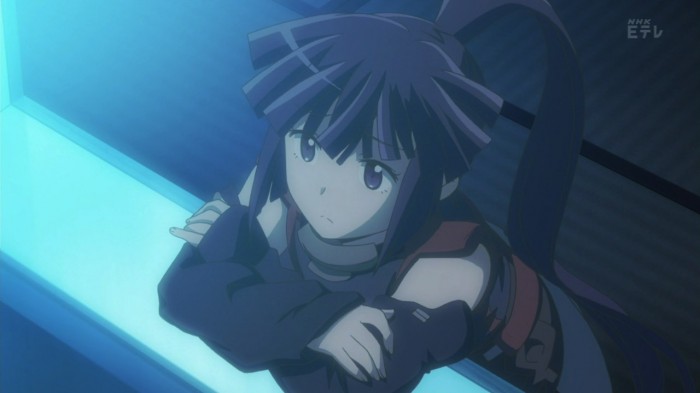 This episode looks generally brighter compared to last week. Our focus is back to things that happen in Akihabara, with mostly female characters. Naturally, there are many eye candy scenes we can enjoy. First, we have Princess Lenessia dressed as santa and Akatsuki dressed as reindeer. Both their expressions are priceless.
I'm glad that the girls are trying to treat Lenessia as friends. Even though Lenessia seems to think that she doesn't fit well among them. Hope she'll get through her issue with lack of confidence.
Then we have seriously distracted Akatsuki. Our favorite herine is really sad because she doesn't get battle exercises as much as some other guilds. So she silently watching members of other guilds during their trainings. Then she becomes even more sad when the katana she really wants in a store is bought by someone else. You better realize this soon, Shiroe! Akatsuki deserves more than her current role you make her do.
Last, we have something that might be the main highlight of next episode. A mysterious murderer appears in town, and killed one of Soujiro's guild member. Killing an immortal… that doesn't sound very clever to me. Nonetheless, Soujirou seems very angry in the next week preview.