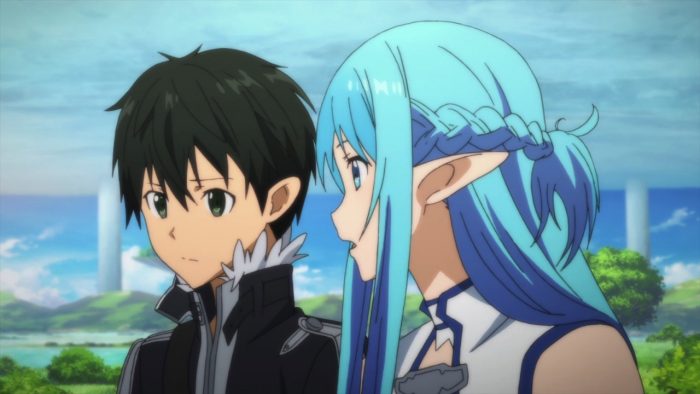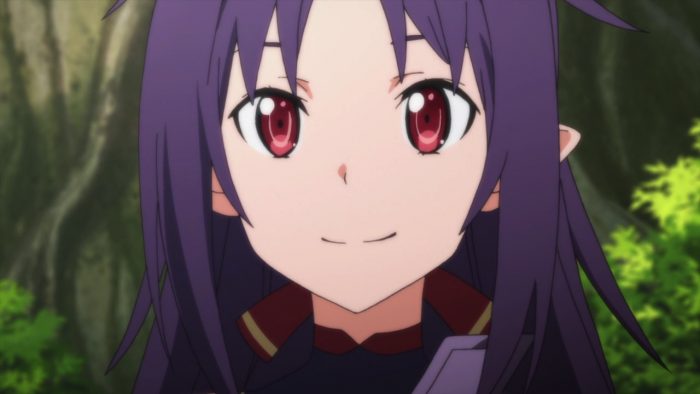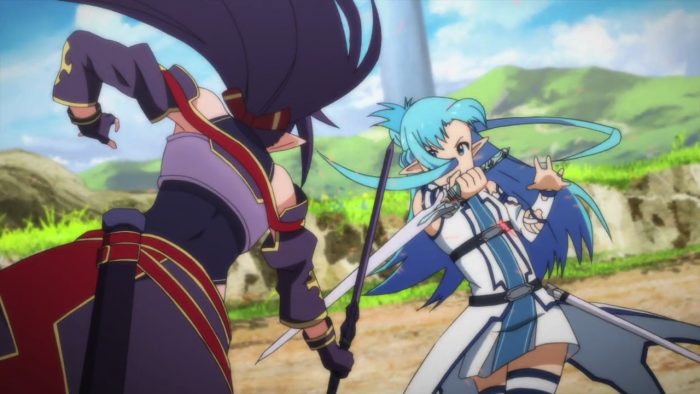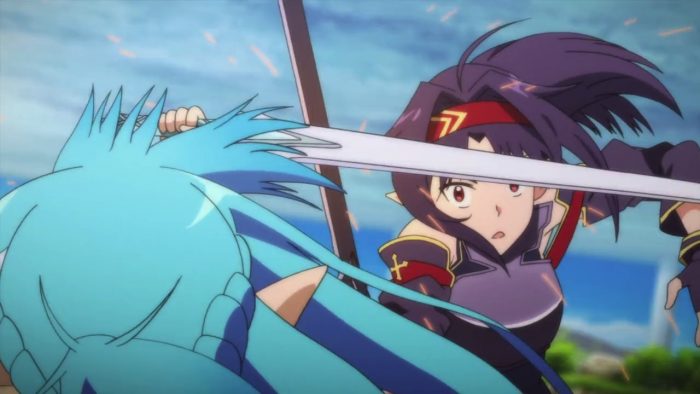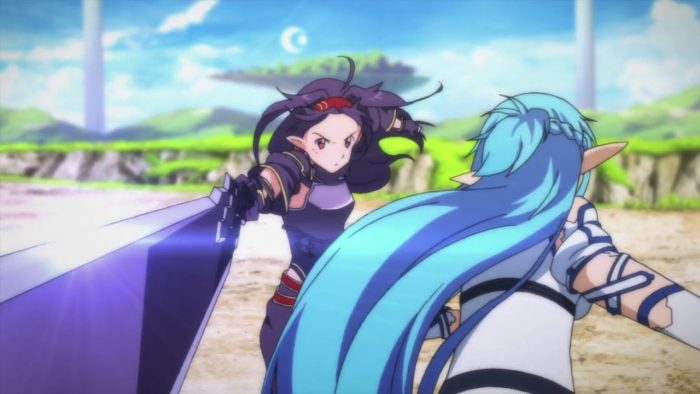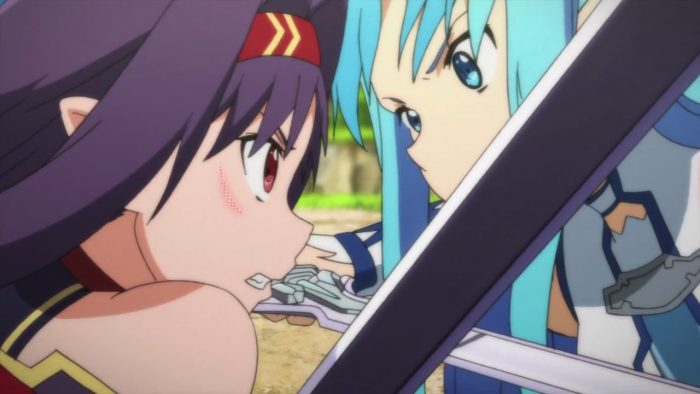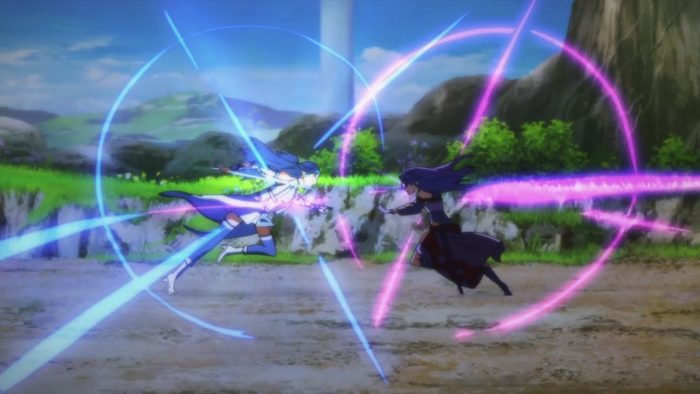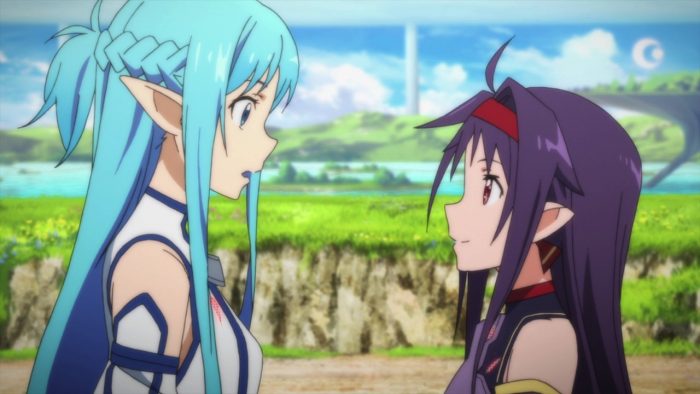 I was disappointed with the first few minutes of this episode. I thought this Asuna arc is going to be about her real life issues with her mother. Thankfully I was wrong. I still think that Asuna's issue with her mom will play important role in the story, but the main setting of this arc is still going to be in ALO. After all, we watch this show for the virtual world. As much as it's sometimes interesting to see our characters in real world, it won't be fun to have an arc with real world setting.
The actual story seems to be about Zekken, the super powerful swordsman that we heard from last episode. Asuna imagined him as a man with strong build and heavy armor. Her imagination is completely wrong. Zekken is a girl and her player name is Yuuki.
Yuuki is strong. So strong that even berserk-Asuna is not enough to beat her. Their duel is one of the best duel scene I've watch from SAO series and it becomes more interesting since the one dueling is not Kirito.
After the duel, Yuuki asks Asuna to help her with something. It seems that she challenges everyone to find the right person to ask this favor. Sounds like a job interview. Still, I think Yuuki is a loveable character and I like that Asuna gets her own friend outside Kirito's gang. This arc becomes a lot more interesting now.